Crafting your Mission Statement

What do you want to be known for?
A mission statement keeps your "why" right in front of you and reminds you why you continue to walk into your salon each day. It is what you do, and why you do it.
Without a mission statement you will be running in no clear direction and it will be easier to get lost and give up in the sea of colour orders, behind the scenes business stuff, and excuses.
A mission statement will guide all of your business decisions and set a clear brand for your business. It will determine how you show up each day, how you expect your staff (if any) to show up, and it will also determine how you want your clients to feel each and every time they are in your chair.
So, how do you go about writing your mission statement? Here are some tips:
Decide what you want to be known for. Go beyond "doing great hair". (For example, I want my clients to associate coming to see me with a time where they feel they can be fully themselves, not judged by anyone, and in a safe space to share whatever is on their minds. I want my clients to feel loved and safe and heard when they are in my space.)
Brainstorm with some words. Word contain a lot of power behind them...take some time to find the words that invoke some feeling inside of you. A mission statement should only be one or two sentences, so choose your words wisely.
A mission statement is not a vision statement. It is not about the future. Your visions may change often when thinking about where you want to go in the future. You mission statement is more about WHAT you do each day and WHY you do it.
Keep this statement in front of you always. Write it on sticky notes and place them all over your house and the salon. Bathroom mirrors, your laptop, make it the wallpaper on your cell. Doing this will help you keep your main priorities the priorities, and save you lots of wasted time ;)
Happy brainstorming!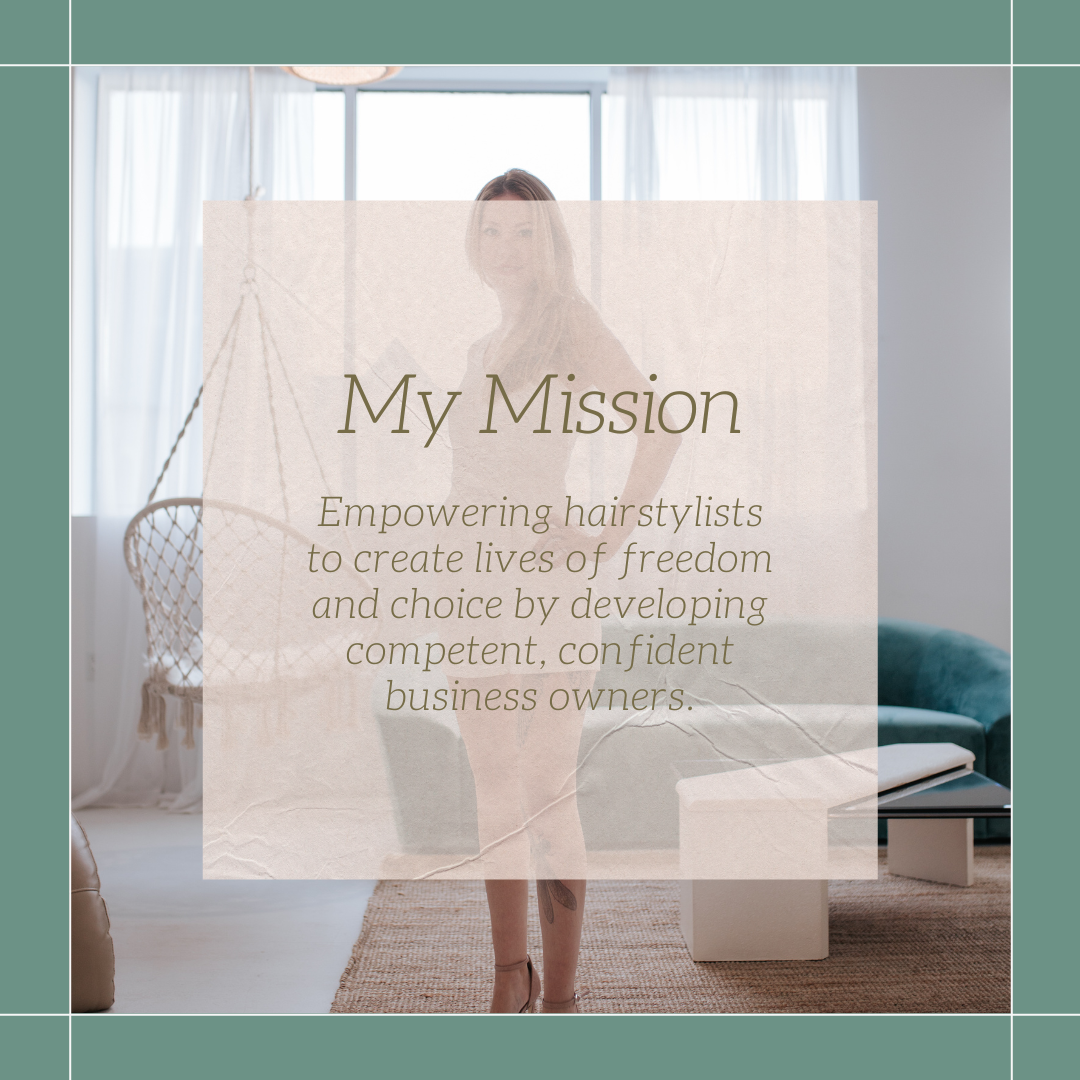 Complete and Continue